Sirdar Sublime Lustrous Extra Fine Merino DK 8 Ply
---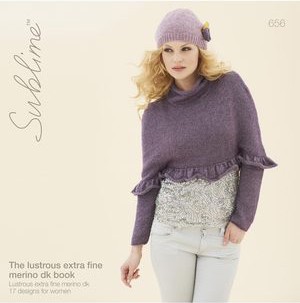 Made for Sublime in Italy this breathtakingly soft, light yarn is made using extrafine merino wool spun with delicate, lustrous metallic threads.
This yarn creates the most luxuriously stylish soft and lightweight hand knits imaginable.
This gorgeous yarn feels fabulously soft to touch and is beautifully easy to knit.
Incredibly, it is machine washable too.

PLEASE NOTE: These colours are indicative only and may not exactly reflect their true colour due to differences in screen calibration.